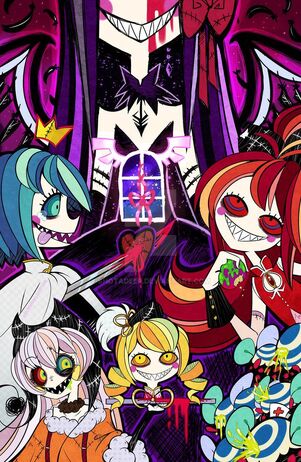 Witches are the main antagonists in Puella Magi Madoka Magica anime.
Mysterious magical beings who feed on the despair of humans. They employ minions known as familiars, who, if left unchecked, can grow into duplicates of the original witch. It is a magical girl's duty to slay witches and collect the Grief Seeds they drop. All witches reside in private pocket dimensions known as barriers which reflect their broken psyches. The only known exception to this rule is the colossal Walpurgisnacht, who is powerful enough to simply impose barrier-like properties onto reality instead of retreating into an alternate space.
List of Witches
Community content is available under
CC-BY-SA
unless otherwise noted.