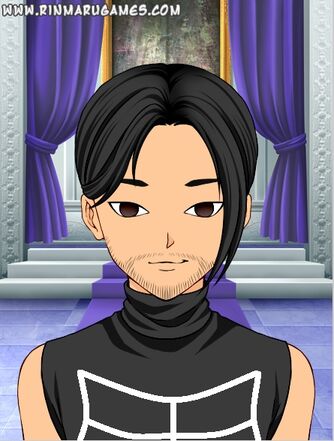 Prince Mufasa is a character from the XP4 Series of Fanfics.
Prince is a 26-years old young man from Pakistan.
Prince debuted in the XP4 Heroes Coalition - Remnant Chronicles.
Appearance
Prince is a tall young man with black hair with shaved sides and brown hair. He is currently wearing a dark sleeveless top with white linings of his chest and abs, green belt around his waist, dark tight with green flaming tiger design on the sides and dark & white strapped boots.
Personality
Not much is known about Prince but he seems to be pretty loyal to King Forest. It is hinted that Prince is carefree and reckless as Drake Garek pointed out when he tried to use an item that deems dangerous.
XP4 Fanfics
Prince is a member of the Heroes Coalitions and is part of the Triumph Division. He also attends Vanguard Academy as a student.
XP4 Heroes Coalition - Remnant Chronicles
In Chapter 3, Prince, alongside Tatsumi Oga, Baby Bel, Rey Dynamic and Ike arrives at the house yard somewhere in Mistral as additional help, much Eijiro Kirishima, Jaune Arc, Lie Ren, Nora Valkyrie, Mina Majikina, Brook, Oscar Pine/Ozpin and Ruby Rose's awe.
Abilities
Prince seems to be proficient in martial arts and street fighting. Prince has a strange ability of using a magical powder that explodes whenever he use it. What it is, is yet to be explained.
Trivia
Prince is known as the Battle Prince.
Prince is hinted to be a royalty.
According to XP4Universe, his ideal voice actor for Prince is Steve Valentine (Harry Flynn from Uncharted) and Yuuichi Nakamura (Gray Fullbuster from Fairy Tail).
Gallery
Community content is available under
CC-BY-SA
unless otherwise noted.