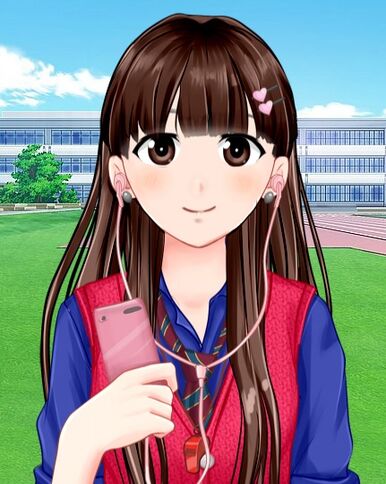 Nodoka Takehara is a character from the XP4 Series of Fanfics.
Nodoka is a 14-years old girl originating from Uminari City. She is the niece of Mayaka Takehara.
Nodoka is part of the Heroes Coalitions as a trainee. She also attends the Vanguard Academy as a student.
Background
Nodoka's parents used to be great business entrepreneurs until her father was accused of poisoning a rival company's executive officer which led to his death, while on trial, her father was killed by a gunshot to the head by a relative of the deceased executive, after that, the blame was shifted to her mother who many believes was involved in the incident, her mother tried to fight back those allegations but she was killed as well by the same person who killed my father. After that, everything fell apart, her other relatives abandoned her, their servants quitted their jobs, she dropped out from school after getting mistreated by her school mates, she's been all alone ever since. She is still lucky that my parents had left enough money for me to use but she don't know how long it will last. Then she heard a rumor that the same person who killed my parents is after me as well, so she has been hiding in fear, then she heard another rumor that she took my own life so that's why people thought that this place was abandoned. She would have taken her own life when suddenly a bright light came down onto her which gave her the ability to see the future.
Appearance
Nodoka has a fair skin tone, a long-luscious brown hair and has brown eyes. Her clothes varies on occasions.
Personality
Nodoka is a sweet and gentle girl, kind and a very caring. After her parent's death, she was hurt but remain strong. Nodoka was suicidal before almost taking her own life from pressure. She regains her old self after joining the Heroes Coalitions.
Nodoka is in love with Aka as she sees her most important person.
Abilities
Nodoka is a Blessed with a Gift called Future Sight which gives her the ability to see glimpse of the future. She is yet to control her abilities.
Trivia
Nodoka alongside Aka lives in a mansion at Neo-City.
Nodoka was the first to know that Marcus "The Kane" McGee is getting married to multiple girls.
According to XP4Universe, his ideal voice actress for Nodoka are Zoey Mamobolo (Zoey from Total Drama) and Yukiyo Fujii (Latifa Fleuranza from Amagi Brilliant Park).
Community content is available under
CC-BY-SA
unless otherwise noted.