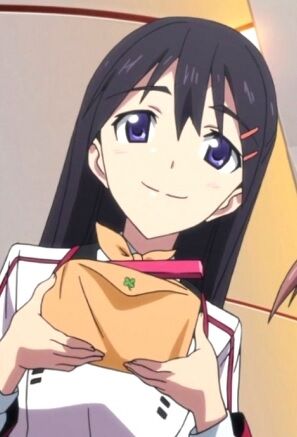 This article uses material from the "Nagi Kagami" article on the Infinite Stratos Wiki at FANDOM and is licensed under the Creative Commons Attribution-Share Alike License.
Nagi Kagami is a character from the Infinite Stratos anime.
Nagi is a student at the IS Academy and one of Ichika's classmates and admirers.
In the AWA fics, Nagi is a student at the AWA Academy.
In the XP4 fics, Nagi is part of the Heroes Coalitions as a trainee. She also attends the Vanguard Academy as a student.
Appearance
Nagi a long black hair and blue eyes. She wears a standard IS uniform.
Personality
Nagi has a candid personality and also has good social disposition. Unfortunately, she lacking in delicacy and shame as a girl.
Trivia
Nagi serves as Cecilia Alcott partner during the Live Cosplay Changing Race.
Nagi's parents manages a sushi restaurant.
Nagi is voiced by Allison Sumrall and Monica Passley in Season 2.
Gallery
Community content is available under
CC-BY-SA
unless otherwise noted.