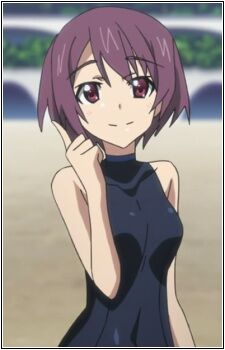 This article uses material from the "Kiyoka Aikawa" article on the Infinite Stratos Wiki at FANDOM and is licensed under the Creative Commons Attribution-Share Alike License.
Kiyoka Aikawa is a character from the Infinite Stratos anime and light novels.
Kiyoka is a 1st year IS Academy Student and one of Ichika's classmates in Class One.
In the AWA fics, Kiyoka is a student at the AWA Academy.
In the XP4 fics, Kiyoka is part of the Heroes Coalitions as a trainee. She also attends the Vanguard Academy as a student.
Appearance
Kiyoka has dark magenta eyes and short hair of the same color. She has a fit body and wears a standard IS uniform.
Personality
Kiyoka is a cheerful person, not shy to express her inner feelings. She seems to have a fascination towards Ichika.
Trivia
Kiyoka is from the IS Academy's handball team.
Kiyoka loves watching sports and jogging.
Gallery
Community content is available under
CC-BY-SA
unless otherwise noted.