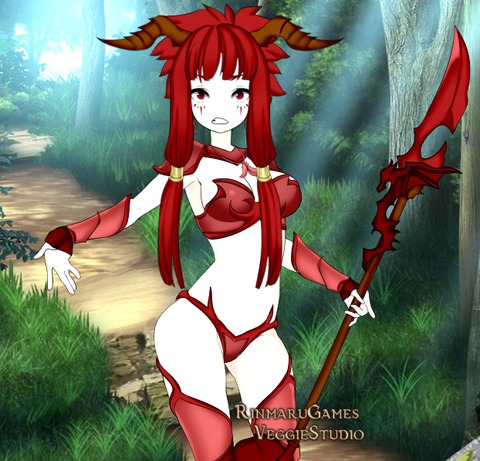 Eugenie Rammstein is a character from the XP4 Series of Fanfics.
Eugenie is a member of the Heroes Coalition and works as a Solo Hero. She also attends Vanguard Academy as a student.
Appearance
Eugenie has a pale-white skin tone, she has a short red hair with two long locks in front, she has red eyes with eye marks below and a pair of brown horns. She wears a red skimpy armor which consists of a red armored collar, shoulder pads, bra, arm gauntlets, underwear and thigh-high boots.
Personality
Not much is known about her.
Abilities
Not much is known about her abilities.
Trivia
Eugenie is a Beastkin.
Eugenie ranks #2 at the Heroes Coalition poll set by the Heroes Network.
According to XP4Universe, his ideal voice actress for Eugenie are Alex Moore and Rika Kinugawa (both voiced Liddy Steinberg from Hundred).
Gallery
Community content is available under
CC-BY-SA
unless otherwise noted.