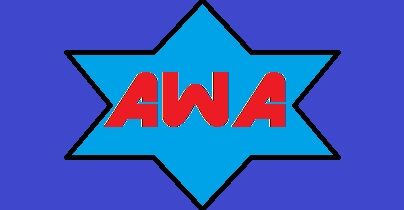 The All Worlds Alliance or AWA is a huge organization is composed with multiple personnel from the different side of the multiverse.
The organization's purpose is to protect and lend a helping hand to different worlds.
The organization also doubles as a school called the All Worlds Alliance Academy or AWA Academy where the students, of different ages and species, learns about the multiverse and they also train students how to fight or wield various abilities, and as well to interact with one another.
Background
The organization started after the world, ZeroTopia was attacked by creatures from different worlds and dimensions, prompting a group of heroes to band together and fought against the invaders. After the battle which the heroes ended victoriously, it was later revealed that someone in the multiverse is causing chaos.
Because of this, the large group of heroes decided to build an organization that will serve as the multiverse' protectors from the forces of chaos.
Home Operations
The AWA has two main base operations; the ZeroTopia and Normal Earth.
ZeroTopia
ZeroTopia is a world existed out there where is filled with different people from different worlds and dimensions. It was totally beautiful place to live, each country, region and village is mixed between medieval and modern but their are cities than lean on more to modern society.
The world of ZeroTopia's population are all mostly people who had died. ZeroTopia is a world where the dead are given a second chance for a new life and even the bad people were given a second chance to redeem themselves.
ZeroTopia is where the AWA Academy is stationed, the academy is built around the Holy Country.
The AWA Academy is a large octagon shaped facility where the length and width of each building is as similar to the White House and each building has eight colors: red, yellow, green, blue, pink, orange, white and black, each building also has 50 classrooms inside. In the middle of the octagon is a spacious lot that is likely resembles a park, three fountains are found at the front of the red, white and green building, several benches, food stands and different kinds of plants are scattered in the place but in the very middle is a a clock tower that resembles the Big Ben which serves as the Headmaster's office.
Behind the octagon school are many grounds that are use for physical activities such as a basketball court, a gymnasium, a soccer field, a track field, school pools, a football filed and lastly is a stadium where fighters gets to spar with one another.
Normal Earth
Normal Earth like it's namesake is pretty normal. It serves as home for many dimensional runaways and refugees and is also a world where students and other off-worlders would go to relax or to work. A lot of normal students originates from this Earth.
Both the Uzumaki Villa and the Uzumaki Hotel are located in this world.
The Uzumaki Villa, like it's namesake, it is own and manage by Naruto Uzumaki, and how did he managed to obtain something like this, well…the day he joined AWA, he was tasked by Lelouch Lamperogue along with his grandmother Tsunade Senjuu to manage a hotel and villa that is named after his clan and told him that if he wants to be a Hokage, he needs to practice organizing stuffs such as paper works and meetings so he can be ready once Kakashi finally steps down as Hokage and handed him his hat and you know what else…he agreed.
The villa is huge estate almost looking like a town with several houses with colorful roofs, the houses serves as a home for both locals and offworlders especially those who've run away from their respective home worlds. There are also six building complex with different colors: red, yellow, green, orange, blue and pink, each buildings has six floors with 60 rooms for three persons. This buildings serves as dorms for students of AWA both locals and off-worlders.
Aside from houses and dorms, the villa had a park where people would enjoy their time relaxing or playing around, a caged basketball court can be seen next to it and several food stands scattered across the park. There also cafes in every corner of the villa which most people would go to have lunch or dinner.
The Uzumaki Hotel large luxury hotel located somewhere in Tokyo called the Uzumaki Hotel owned by Naruto Uzumaki.
The Uzumaki Hotel occupies an area of 45 hectares (110 acres) of the city, 26,410.77 square metres (284,283.2 sq ft) allotted to gaming. The hotel building of the Uzamki Hotel is composed of the Pearl and Coral Wings with each wing having 15 floors to be connected by two sky bridges. The glass facade of the building has a gold color representing the hue of a sunset. The color according to Naruot himself is one of the casino's key themes. The 2.4 billion yen phase one of the casino project includes 993 hotel rooms. More than 3,000 electronic gaming machines and 500 table games were planned to be installed in the casino complex.
There is also an allotted 8,409 square metres (90,510 sq ft) shopping area within the casino resort.
A large central fountain, dubbed as "Rasengan" is the centerpiece of the casino resort complex spanning 37,464 square meters (403,260 sq ft).
Affiliation and Under Protection
With AWA's ability to travel all across the Multiverse, it has reached out and created alliance with numerous organizations, groups and teams which then later represents under the AWA banner.
There are also numerous worlds and places that are under the AWA's protections.
List of AWA Personnel